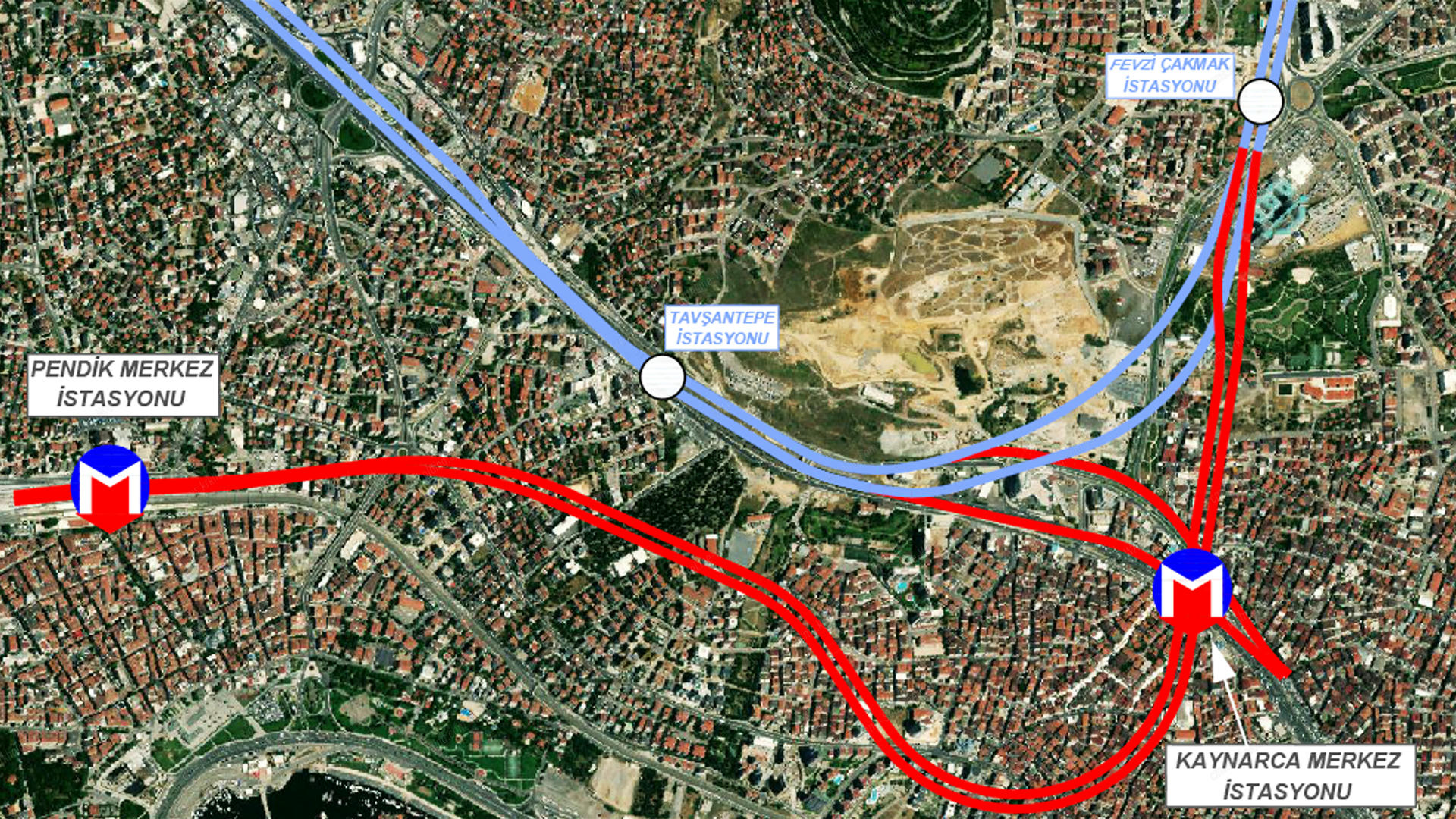 All remaining tunnel construction works of the said rail system lines with the works included in the contract for a total of 3 stations, including 1 station on the Tavşantepe-Kaynarca Merkez line (Kaynarca Merkez Station Transfer Station, ticket hall joint) and 2 stations on the Pendik Merkez-Kaynarca Merkez-Fevzi Çakmak line are summarized below.
Civil works, architectural finishing works, entrance-exit structures, railway works, energy supply and distribution, traction power, lighting, signalling, control and telecommunication systems (SCADA, transmission, telephone, radio, announcement, closed-circuit television, clock, access control, passenger information and passenger transit and toll collection systems), environmental control systems (including ventilation and air conditioning), fire alarm, fire protection and firefighting systems, drinking water, sewage and drainage systems, escalators, elevators, railway works, and design services related to these (which will ensure that all parts of the system work together effectively and will require minimum maintenance and will also ensure that temporary construction works are carried out efficiently), construction, procurement, assembly, testing and commissioning works, and the design of electromechanical installations with the necessary structures and construction works are within the scope of the project. And besides, providing 24-month operation and maintenance supervision service for all systems, preparation of operation and maintenance manuals, supply of spare parts and consumables and special tools and equipment for 2 years, on-the-job training and abroad, and all kinds of coordination, project revision, etc. required for the connection to the tunnel sections manufactured within the scope of the "Sabiha Gökçen Airport Rail System Connection" work, whose construction works have been completed, are also within the scope of the project.
In addition, all earthing, leakage current collection, electromechanical, railway and other works of the existing opened line sections following the simple switch tunnel sections located in the junction areas with Kadıköy-Tavşantepe and Fevzi Çakmak-SGH lines will be established within the scope of this tender.
IT WILL BE INTEGRATED WITH 5 LINES
Kaynarca-Pendik-Tuzla Metro Line, will be integrated with Kadıköy-Kartal Metro at Tavşantepe Station and Tavşantepe - Sabiha Gökçen Metro Line, whose construction was completed at Kaynarca Merkez Station, at Pendik Merkez Station with Marmaray, High Speed ​​​​Train Line and sea routes, and at İçmeler Station with Marmaray again.